Weekly Pool Service for Temecula, Murrieta & Surrounding Areas
Everything you need included for one low price!
(NO extra fees or surprises!)
I'll set-up and perform a customized weekly service to help you enjoy your pool and spa worry-free!
Weekly Full Service includes
ALL of the following:
Conditioners
Filter Cleanings
Algaecides and Shock Treatments
Phosphate Treatments
Stain and Scale Remover
Minor Repairs
Certain Restrictions and Conditions Apply.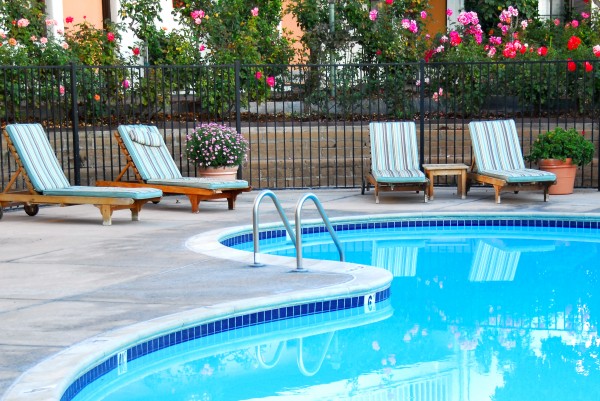 Pool Acid Wash
Plaster looking worse for wear?  Is it showing signs of a chemical imbalance?
Then a carefully performed acid wash may be the key.
You have a safe and affordable solution for  all your plaster needs.
Pool Repairs and Upgrades
Does it really make sense to have your pool serviced by someone who doesn't know how it works or how to fix it?
Well, I don't think so!  That is why I am an expert in the repair and installation of pool and spa equipment.

That means that I'll monitor your equipment each and every week.
I'll complete all minor repairs at no extra cost and notify you immediately of anything else I see
When it comes time to upgrade, I'll gladly help you decide what works best to meet your needs and help you stay within your budget. You can be assured I'll install it correctly and keep it running smoothly.
I can install, service, and repair:
Pumps ( Variable Speed / Energy Efficient Pumps )
Filters
Salt Water Equipment
Heaters
Tile Repair
Pool / Spa Lights
Timers
Salt Systems
Mastic ( Dec – O – Seal )
Safety Fences
Safety Covers
Water Slides
Acid Washes
Chlorine Washes
Filter Cleanings
Plumbing
Automatic Pool Cleaners
Pool Sanitizing
Keep your pool clean and your family safe using using newly discovered alternatives for sanitizing your pool water.
Let us show you what they are and how they work.
Pool Inspections
Looking to buy a resale or foreclosure?
An expert pool inspection can save you from painful and costly surprises.
With most of a pool being underground, you'll benefit from having a clear and concise report from a pool and spa expert.
Eco-Friendly Pool Specialist
Wondering how you can "go green" and still enjoy a beautiful pool?
Chemicals don't always have to be the answer!
Let me show you pool care alternatives that reduce your carbon footprint and are better for your family and the environment!
Ultraviolet and ozone pool cleaners, along with salt water systems are just some of the ways you can reduce or even eliminate relying on harsh chemicals!
Call 951-234-2866 today for immediate service!